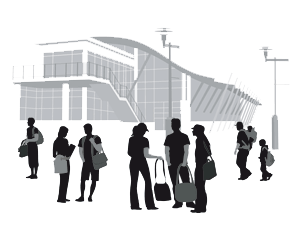 In Québec there are 12 college-level institutions that offer the policing technology program:
Students are admitted to these programs based on the admissions requirements of each institution and they study police theory for 3 years, with the opportunity to do internships. Check out the open house at your local cégep to find out more about policing.
Course titles may vary, but here are a few subjects that policing techniques programs cover:

Police Organizations / Functions & Ethics

Penal Matters

Interaction with communities

Establishing the Commission of a Crime

Québec / Municipal Laws

Youth Intervention

Preventive Driving

Self-Defence

Investigation

Control of Violent Individuals
Then the candidates who successfully complete the three-year program go on to do 15 weeks at the École nationale de Police du Québec. This key step in police training places the students in realistic work situations: they interact with people in crisis, write and submit tickets, evaluate crash scenes, arrest suspects, protect crime scenes and so on.