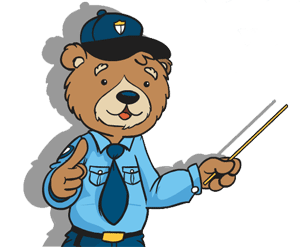 The SPVM Service des communications et des relations avec la communauté has developed an interactive safety game for children in elementary school, and another game for high school students.
Kid's game
"FliK interactive" is a game that introduces children to safety rules in a fun and exciting way. The children are called on to use their knowledge and opinions, and they learn new safety tips, including how to report bullying.
The game was designed as a springboard for parents, teachers and police community relations officers to start discussions on subjects such as:

the difference between trustworthy people and untrustworthy people;

what to do in emergency situations;

bullying and taxing.
Our goal is to foster a better understanding of safety rules and give children suggestions for on getting out of difficult situations. The Kids' zone explores all of the game themes and provides even more information. Take a look!
Teen's game
In this game, high school students are confronted with real situations that could happen to them or their friends. The game is designed to give them the opportunity to think through these issues. We want them to be able to use the game when the community relations officers visit, if the school has the appropriate computer equipment.
The game topics include:

Web safety, threats and bullying

Misdemeanours and delinquent behaviour in public places

Racing and speeding at the wheel
These are topics you should discuss with your teens. You can use the game, the other sections of our Teen zone or the partner websites we mention on our site as your starting point. Because public safety is a shared responsibility.